Modern Postcards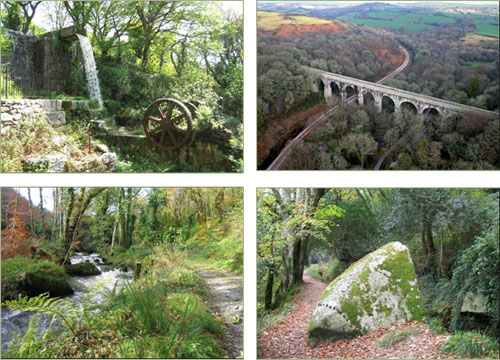 A set of four colour postcards showing views of the valley are available for purchase at £2.00 for the set of four, produced exclusively by 'The Friends of Luxulyan Valley'.
The postcards are available at the Luxulyan Village Post Office and Store, The Kings Arms pub and at all our events.
Buy online
Buy online with Paypal for £2.00 including post and packing. Note that you don't need a Paypal account to pay. If you do not have a Paypal account, simply choose 'Pay with a debit or credit card'.
Pay by cheque
Please send your remittance (cheques for £2.00 made payable to 'The Friends of Luxulyan Valley') and a stamped, self addressed envelope to:
Jim Cleare, St. Cyor's House, Luxulyan, PL30 5EA.