A dry day at Trevanny Dry
We were blessed with dry sunny weather on last month's work party at Trevanny Dry. This was the second work party at the dry, the first a few months ago clearing the linhay floor of bramble, grass and saplings (buddleia in particular). We had peeked into the gateways of the settling tanks, back then resembling wild secret gardens, ones trying hard to become woodland. Scarlet elf caps made themselves known in boggy corners, but alas, no elves to go with them. Although a home for much wildlife, tree and bramble roots are bad news for historic building remains and need removing.
The end tank had already been partially cleared and as they say, many hands make light work. Sharp tools are also useful! The end tank's concrete floor is intact and lifting roots with a mattock was relatively easy (I say that, but it wasn't me doing the hard work), whilst the neighbouring tank was more like a bog! Mounds of clay that had presumably been there since its last load lay covered in saplings and bramble. Deep waterlogged mud anchored several large tree roots but even so, a few determined fellas uprooted as many as they could. Some are too vast to remove. One determined volunteer worked on the pan and almost single-handedly cleared a small wood! As there was so much brush, we made a carefully supervised bonfire, but the majority was stacked in large piles to provide a cosy habitat for small invertebrates and small mammals. Billy the spaniel helped too, delighted to chew up large sticks into smaller ones, but unfortunately wasn't always so helpful about selecting his sticks, too often taking them from the neat habitat piles we were constructing. He had fun though!
I confess I was little use felling trees, but I was amazed how a few fellas and our ranger Jenny, could clear so many trees so quickly with small hand saws. Before long there was a whole estate of mini beast hotels with two clear settling tanks and a deforested pan. We all took a moment to muse at the various structures now on view and debated how they might have been used, such as the pan heated from beneath from coal furnaces just like a Roman hypocaust heating system, and how the tiles became progressively thinner the further they were from the furnace so that the heat rose evenly across the whole length of the pan. And the huge iron bars that disappeared in and out of the stonework that acted as huge wall ties to take the enormous weight of clay and water in the tanks. Other structures and items remained a mystery!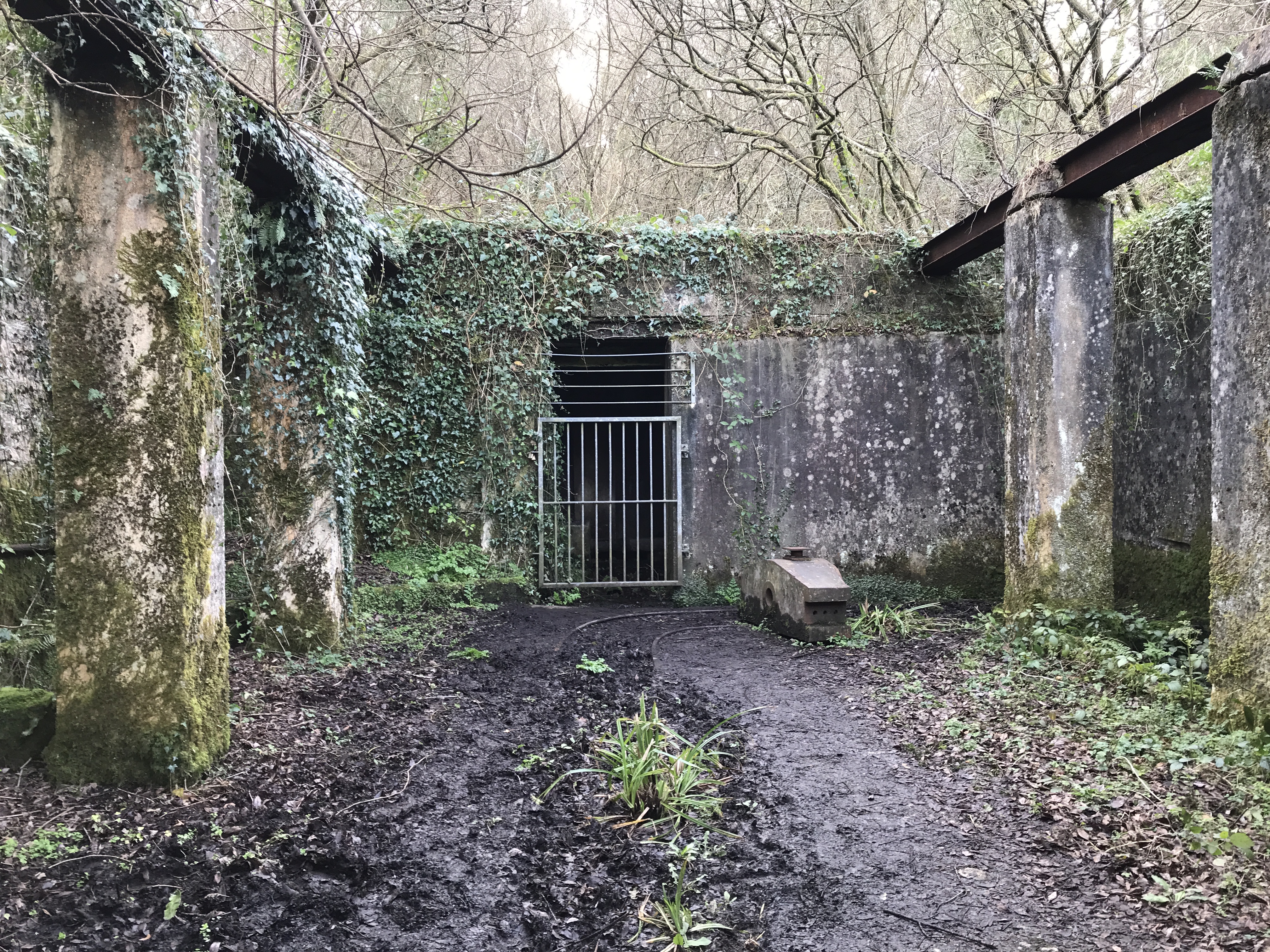 It was an excellent day's work, but we all know that Mother Nature always aspires to woodland, that is her goal. With that in mind, I'm pretty sure we will be back next year with loppers and saws to clear the buildings once again, but I am sure it will be much easier next time.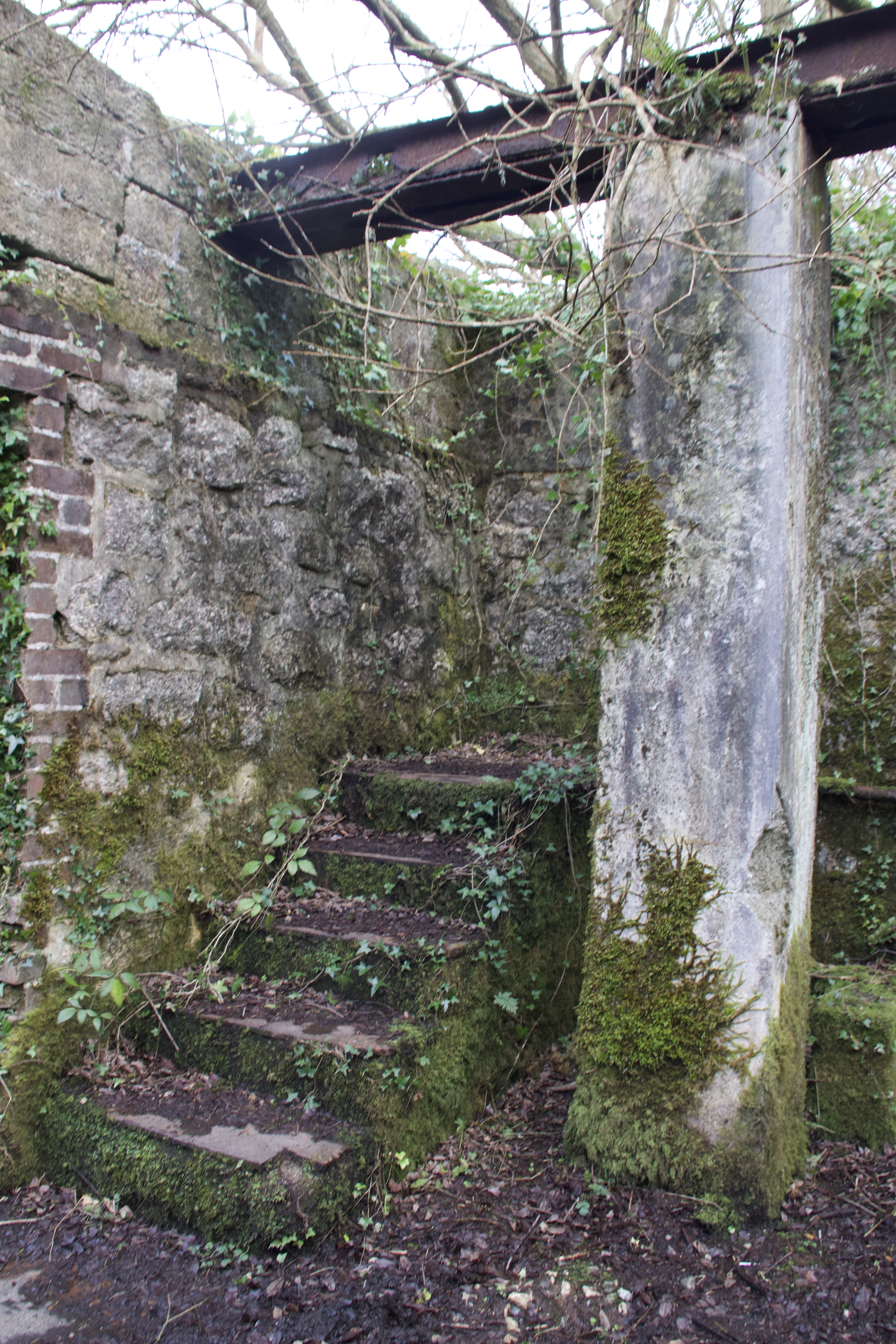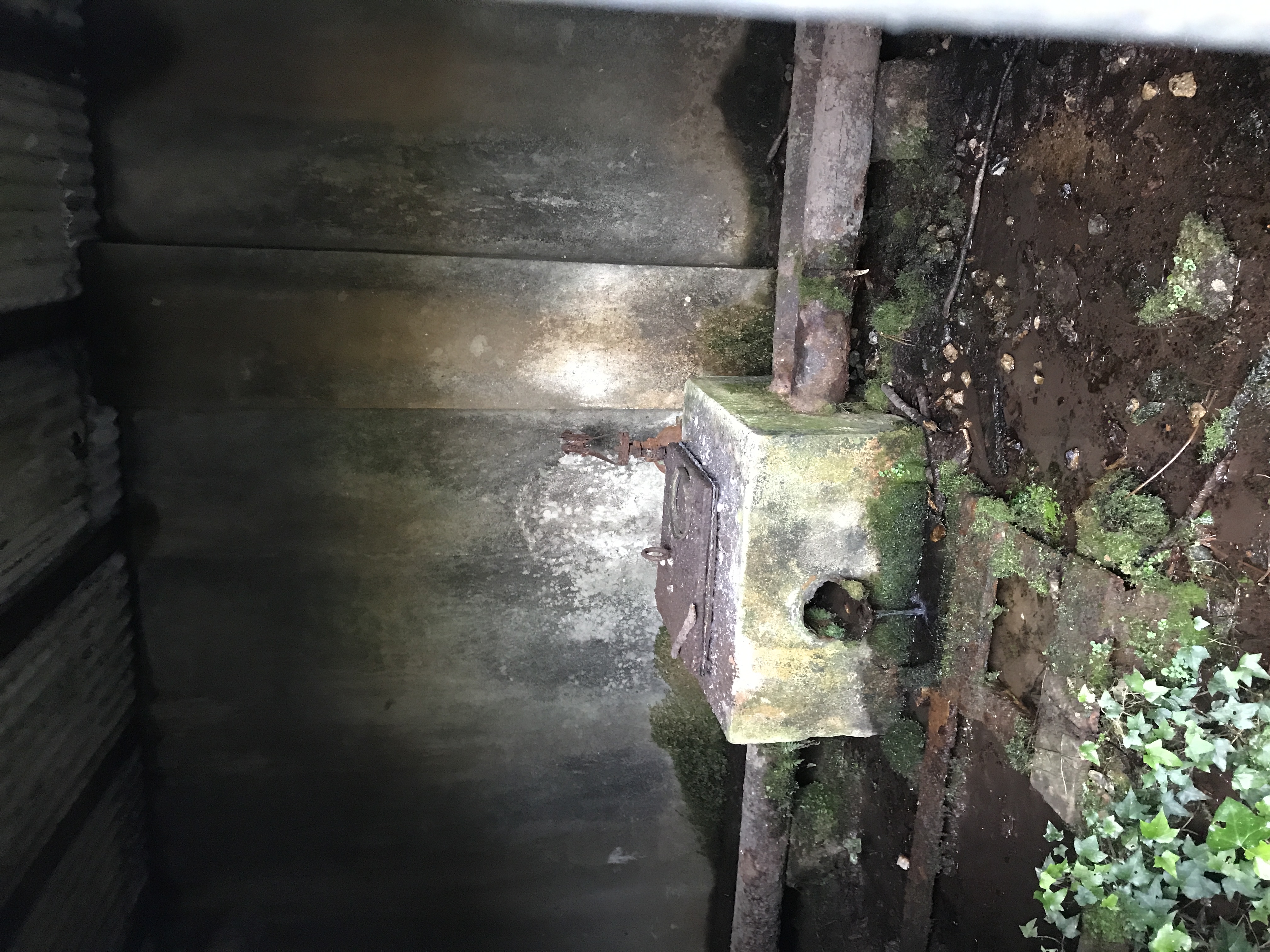 If you are interested in joining us on a work party, look out for details on our events page and on Facebook.